Best Friends Pets licenced artwork heat transfers
CATALOGUE
We do not have printed versions of the Best Friends Pets catalogue but we do have a PDF version showing all the designs which we can email to you on request.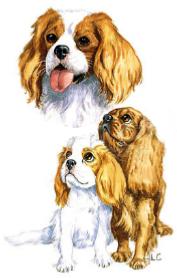 Best Friends Pets licenced heat transfers
The Transfer Press is the official UK distributor for Best Friends Pets who offer superb quality heat applied transfers and embroidered heat sealed badges for clothing, caps and bags. The collection includes over 130 breeds of dogs together with cats, horses, and a range of other animal designs including pandas, tigers, ferrets, parrots, koalas and many more.
The transfers are available in adult, child/mousemat and logo sizes and print onto light coloured garments, tea towels, nightshirts, car sunscreens, cushions, tote bags and more.
The transfers are very easy to apply and have a 'soft feel' that closely resembles a screen printed design.
Transfer sizes (approx)
Adult - 14" x 12" 35 cm x 30 cm
Child - 8" x 7" 20 cm x 16 cm
Logo - 3½ x 3½ 9 cm x 9 cm
Best Friends Pets embroidered badges
This superb range of around 220 embroidered iron-on badges can be used to decorate both garments and a range of other products. Based originally on the Best Friends Pets range of dog designs, the range now covers cats, horses, fish, butterflies, wild animals and flowers.
Easily applied in seconds with a domestic iron or heat press the badges can be used not only on garments and caps, but also on leather products such as wallets and purses, polyester bags and backpacks and a wide range of other craft applications.
Embroidered badge size (approx)
Badge - 3½ x 2½ 9 cm x 6 cm


How to order
We do not hold stock of the licenced transfer designs featured in our catalogue pack (with the exception of a range of Best Friends Pets dogs). We place orders with Art Brands and Wild Side every other Wednesday and with Best Friends Pets as required. Orders placed with us by the Wednesday midday order cut off time will normally be dispatched the following Tuesday/Wednesday.
Our Transfer Order Dates page shows details of our next order dates.