Art Brands licenced artwork heat transfers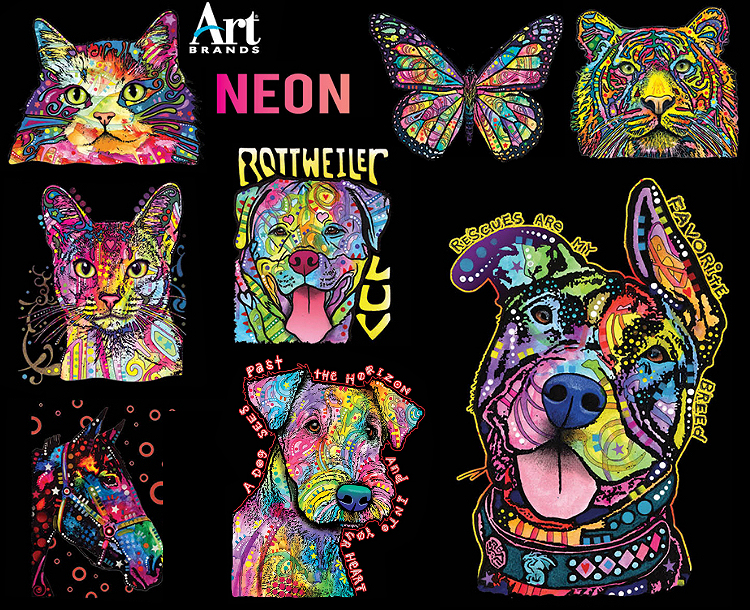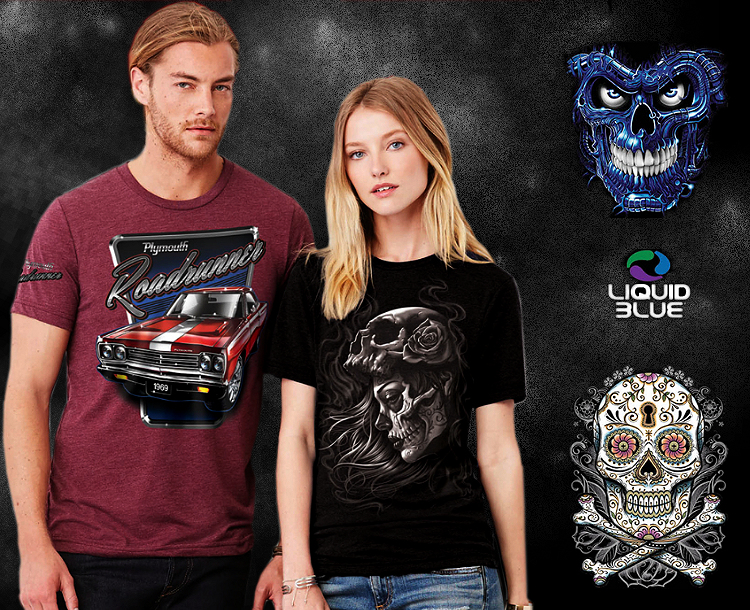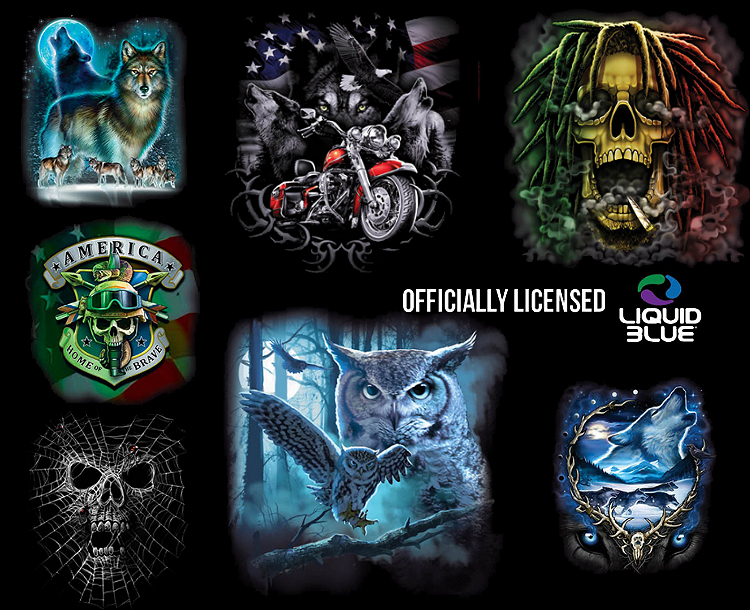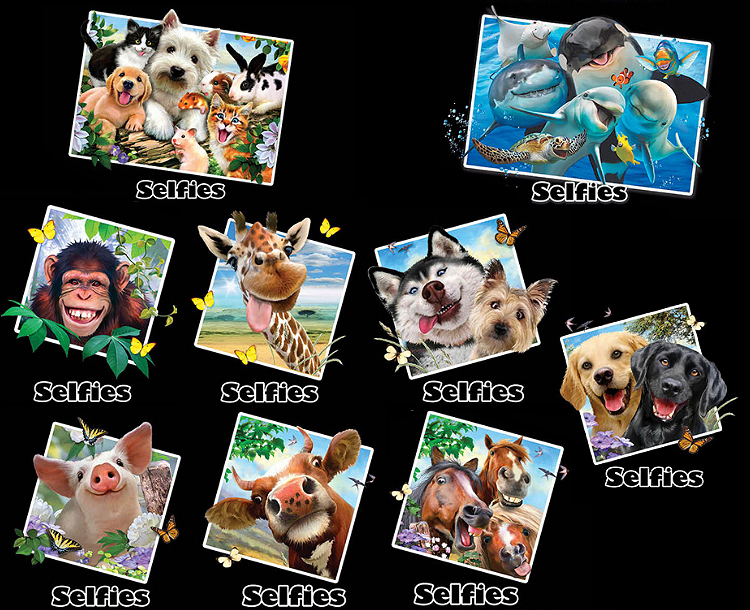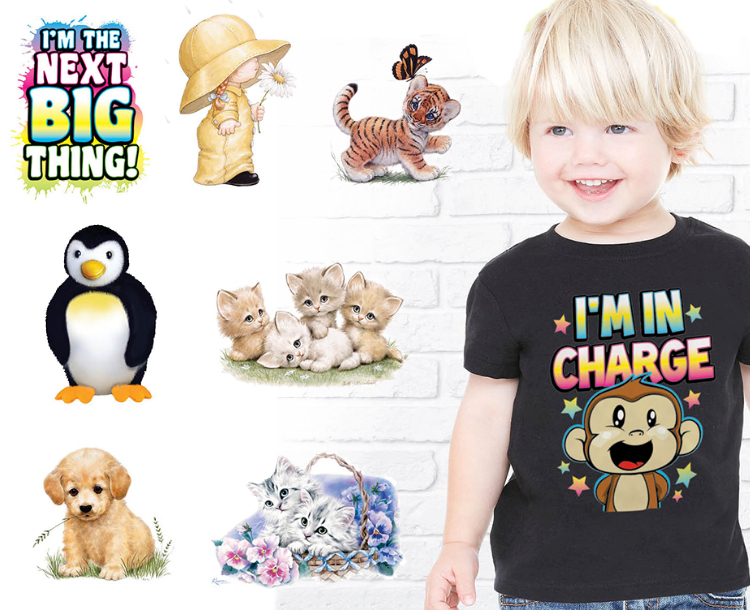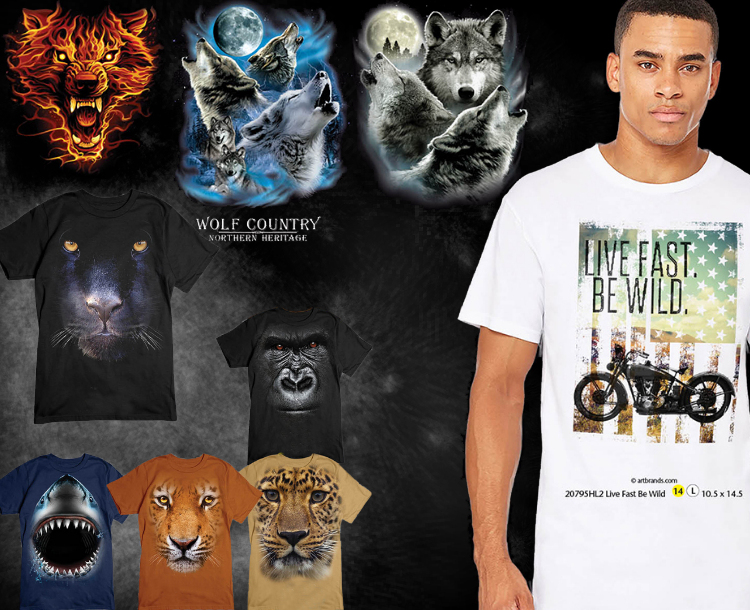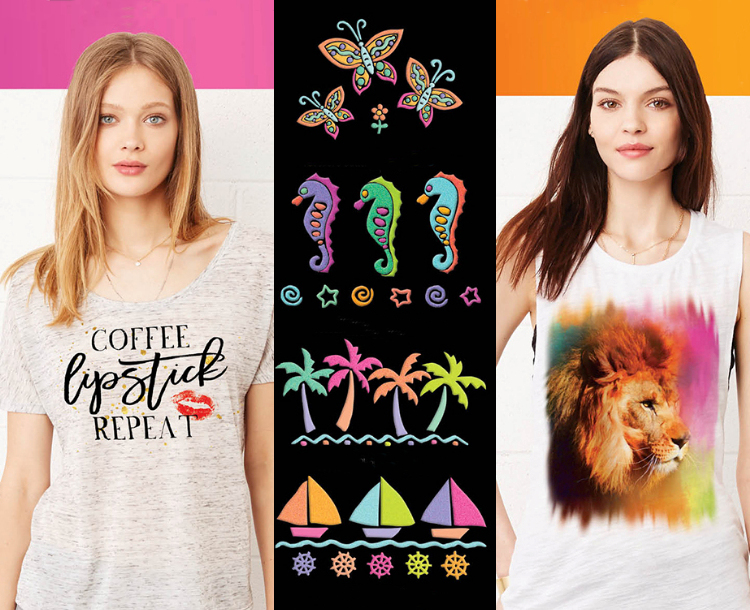 ART BRANDS LICENCED ARTWORK TRANSFERS
We are the exclusive UK distributor of the Art Brands range of licenced heat transfers. Their range of over 4,000 designs covers a wide range of subject areas - wild animals to fluffy cats, dogs to dinosaurs, street wear to bikers, the 'In your face' range, Liquid Blue, Tattoo Johnny and a wide variety of well known artists such as Howard Robinson, Royce McClure and many more.
Art Brands heat transfer designs are suitable for printing on a wide range of products such as t-shirts, sweatshirts, aprons, canvas tote bags and more. Typical application times using a heat press are 8-12 seconds and the quality has to be seen to be believed!
The full current 2020 catalogue can be seen online on the Art Brands web site.
We have the current printed catalogue available as part of our Catalogue Pack.

How to order
We do not hold stock of the licenced transfer designs featured in our catalogue pack (with the exception of a range of Best Friends Pets dogs). We place orders with Art Brands on a three week rotation and with Best Friends Pets as required. Orders placed with us by the Wednesday midday order cut off time will normally be dispatched the following Tuesday/Wednesday.
Our Transfer Order Dates page shows details of our next order dates.