PartnerPlus support from Sawgrass Inks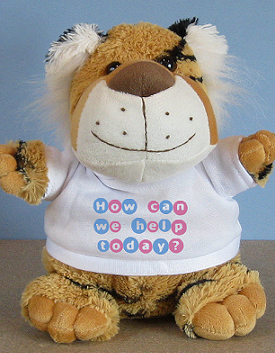 PartnerPlus
PartnerPlus is a comprehensive user support program that fully guarantees Sawgrass' premium ChromaBlast-R and SubliJet digital transfer inks against performance issues or defects. PartnerPlus covers any Epson or Ricoh supported printer during its original warranty period.
PartnerPlus customers enjoy added peace of mind with this enhanced level of service:
Product Support
Real-time product support, including telephone, web and fax-based technical and usage support.
Software
Sophisticated colour management software support and application tips.
Warranty
Full product warranty against any Sawgrass ink cartridge performance issues or defects.
Phone Support
Technical phone support for supported printers that are under original OEM warranty and being used with the approved Sawgrass inks.
Satisfaction
100% satisfaction guarantee for all Sawgrass customers.

Since the first introduction of our first ink product, Sawgrass has provided the highest quality product at the best value, by offering additional features and services not found elsewhere in the industry. Sawgrass has always offered free technical support for customers, available by calling authorised Sawgrass Product Resellers or Sawgrass Technologies.
Sawgrass also provides award winning colour management software and support that guarantees you - our valued customer - that you have purchased a total product solution.